This week on Cryptids Decrypted, we're taking a look at one of the more famous mythical creatures of the modern day, El Chupacabra. Hailing from Puerto Rico, the chupacabra was first sighted in the mid-nineties, right around the time UFO fever was hitting a new high. The creature takes its name from chupar (to suck) and cabra (for goat) as more than a few of its sightings relate to attacking local livestock. Sightings and findings have been questionable to say the least, but that's what makes for a good episode, is it not? Give it a listen and let us know what your thoughts on the creature are. Is it real, or is it bullshit? You decide.
Other Links: Spotify, Apple Podcasts, Stitcher, all others can be found on Anchor.Fm
One thing is for sure, it has spawned some excellent movies: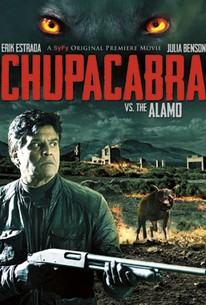 Want to help with Coronavirus relief efforts?
In the podcast, I mention that I am currently selling signed books for charity. If you purchase a signed copy of Whiteout ($20) or Man of the Mountain ($15) through me, I will pay the shipping (domestic, international I'll need some help), and all the profits will go to support Feeding America. We're in the middle of a very weird time right now across the world and I want to help however I can. To place an order, go ahead and shoot me an e-mail (AshtonDMacaulay@Gmail.com) or message me on Twitter (@RealMacAshton). For more info on the books, check out my author page.
Stay safe, wash your hands, and reach out if you need anything.